As we all know, reflective vests belong to labor protection work clothes, and are necessary protective equipment for sanitation workers and traffic police, because reflective vests can warn surrounding vehicles and pedestrians. Thereby they can protect the user's personal safety and life safety.
Today, I would like to share with you the two knowledge points of material and classification of reflective vests. Also analyzing the increasing market of the reflective vest.
Material of reflective vest: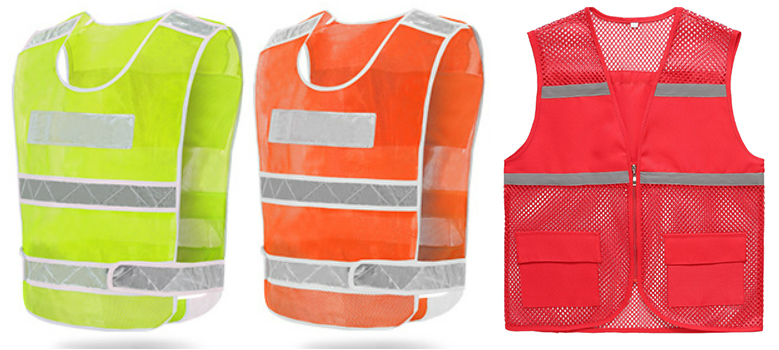 There are two main materials for reflective vests: mesh cloth and plain cloth. The quality of these two materials will directly affect the price of the reflective vest. Generally speaking, good fabrics are full of fluorescent colors, breathable materials, and will not make people feel uncomfortable or stuffy when putting on.
There are two kinds of reflective materials on reflective vests that we usually see, one is reflective lattice and the other is reflective cloth. Among them, the reflective fabric is divided into three levels: ordinary bright, bright silver and high-gloss. The production material can be divided into chemical fiber and T/C. Which one to choose depends on the needs of the working environment.
The classification of reflective vests:
1. Safety reflective vests for children is a kind of reflective vest specially designed for children. This vest is made of 120g low-stretch silk fabric, which is light to wear, and the pullover design is easy to put on and take off. At the same time, there will be 360°circling reflective strips on the front and back of the vest, which can serve as a reminder for vehicles coming from many directions. It is relatively safer for children to go to school or travel.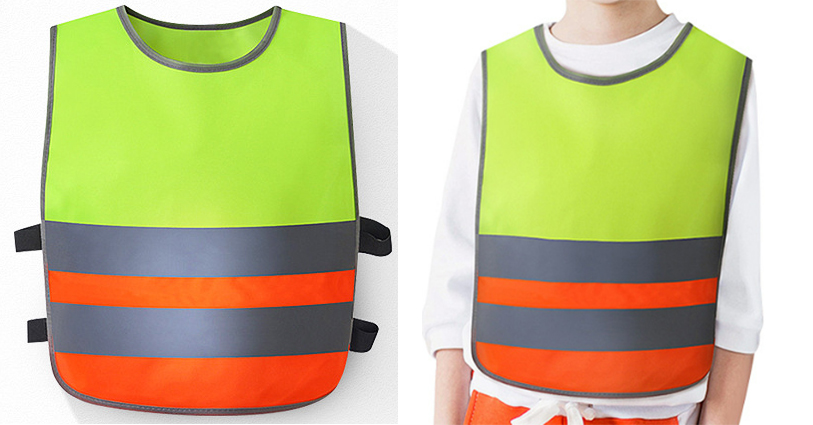 2. Reflective vests for sanitation workers are generally fluorescent red or fluorescent yellow. Common styles include reflective vests with zippers and reflective vests with Velcro, which are convenient and breathable to wear, and will not increase the burden on users.

3.Traffic police reflective vest. Compared with other reflective vests, this reflective vest has more pockets, mainly to facilitate the traffic police to put the required equipment during law enforcement. In addition, this reflective vest also has more beautiful and high reflective silver gray reflective cloth, blue and white small square reflective strips or reflective lattice strips.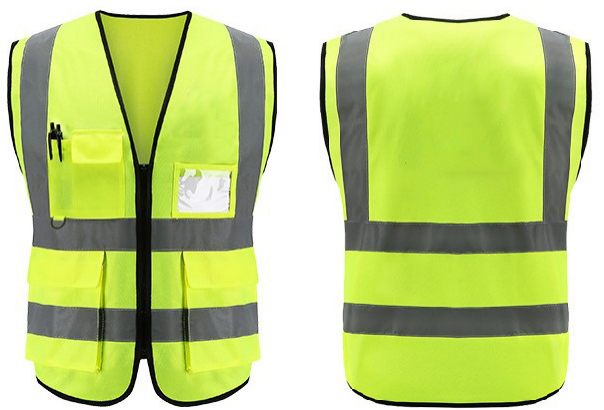 According to the information displayed by the Road Safety Department of the European Commission, the governments of many EU countries have issued mandatory decrees requiring all motor vehicles to be equipped with 1-2 pieces of reflective clothing. Cyclists are also required to wear reflective clothing for safety. Kindergarten and elementary school students will receive schoolbags and hats with reflective elements after registration.
North America has stricter requirements for reflective clothing. In order to ensure the effect of the reflective strips, users are required to speed up the replacement cycle. So the demand of the reflective vest is increasing, if you are interested in the reflective vest, please contact us, we will offer the best solution to help you find the product you need.  
---
Post time: Dec-30-2022