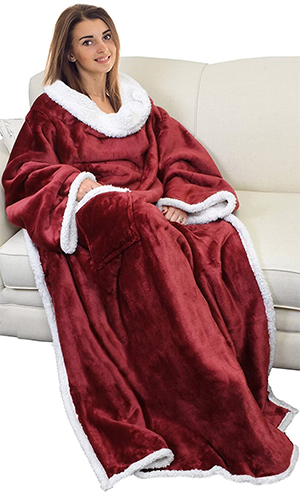 When lying on the bed or sofa reading, watching TV, or playing games, do you often catch a cold because ordinary blankets can't cover your shoulders and arms? When working overtime, do you really wish for a blanket that can keep you warm and work conveniently?
Therefore, the wearable TV blanket was born. Because the wearable TV blanket meets the needs of many "lazy people", according to the analysis of users' feedback, people like to stay at home and watch TV and surf the Internet. Wrapping this kind of wearable blanket is very convenient and warm.
The wearable blanket can wrap the whole body of a person. It is not only practical, but also fun. Just like its another name "lazy blanket" which is very popular.
As a senior blanket manufacturer, today I would like to introduce some knowledge about lazy blankets and some of our best-selling wearable TV blanket.
FABRIC OF WEARABLE BLANKET
Single-layer blanket fabrics are usually flannel or coral fleece fabrics, which is suitable for spring or autumn use. The double-layered blanket will also have a inner layer of soft Sherpa fleece, which is suitable for winter use.
CLASSIFICATION OF WEARABLE BLANKETS
Classified from the style of the blanket, it can be divided into short and long styles, hooded and non-hooded, long-sleeved and short-sleeved.Classified from the color, it can be divided into plain and printed. In addition, they will actually be different in some details, such as pocket style, cuff design, etc.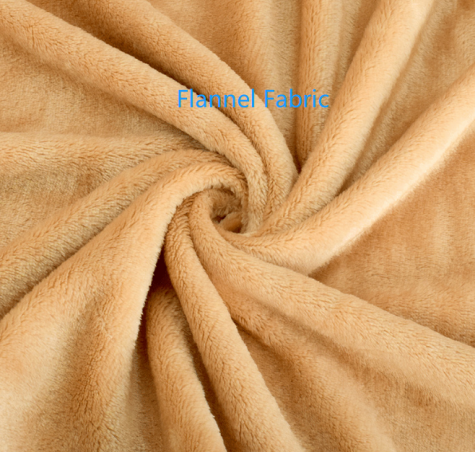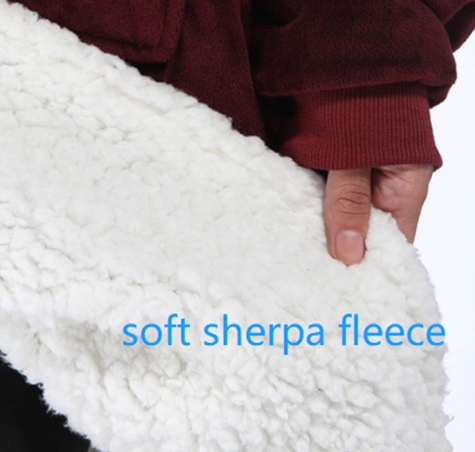 Below I will recommend our two best-selling styles: single-layer long lazy blanket, double-layer fashion wearable blanket.
The first is a single-layer wearable blanket which fabric is polyester flannel fabric, this fabric is very soft and warm, it is not easy twisted when we wear it on our body. This design has the high neck , long sleeve and full length to protect our body away from cold, also with the kangaroo pocket, it is easy to hold our accessories, like phones or TV remote control.
Then will be the double layer one, based on the classic design, double layer design more warm and suitable for cold weather , it can also do printing design on the outside layer to make the blanket more colorful. This design also has a hood, so it can even protect our ear and head . Regarding the length , this middle length is more easier for us to walk in our house .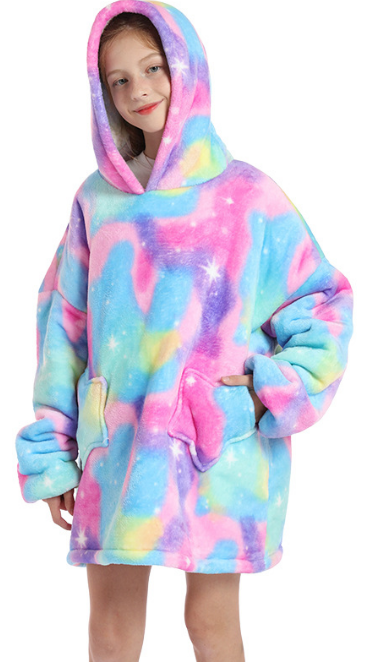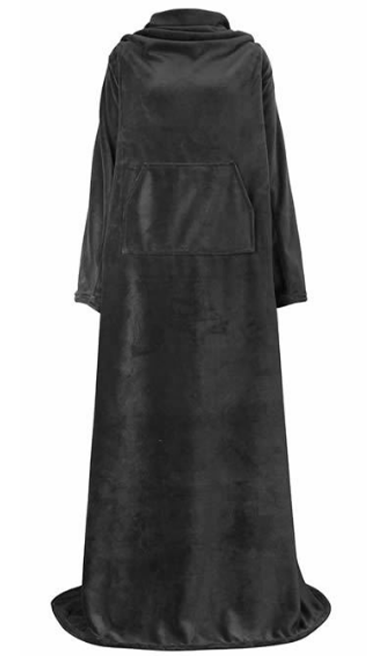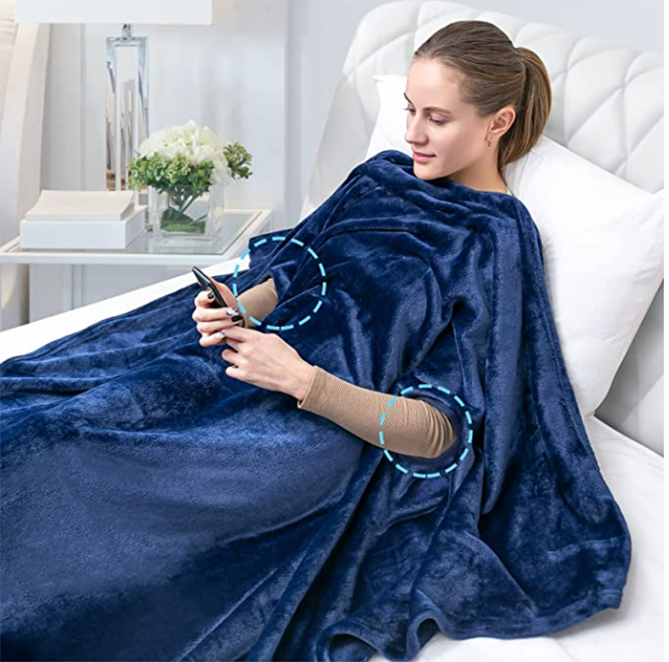 So the wearable blanket is very useful for people for relax at home. When you are resting, it allows you to lie comfortably on the sofa even in the cold winter. If you are interested in this blanket, please contact us.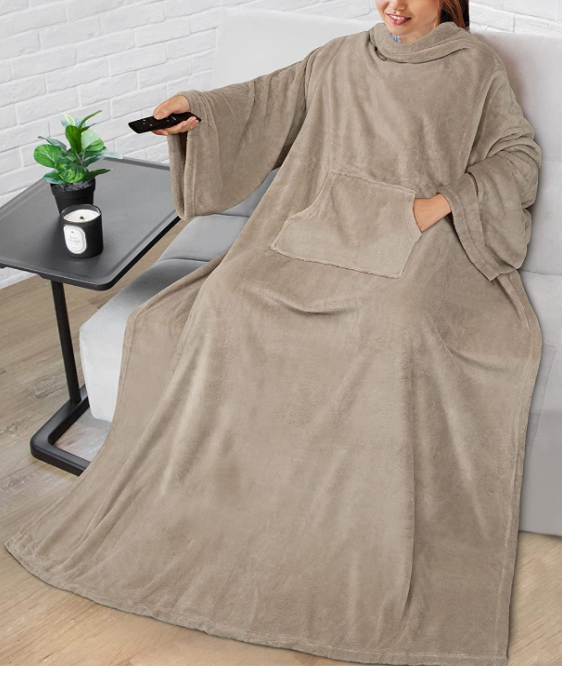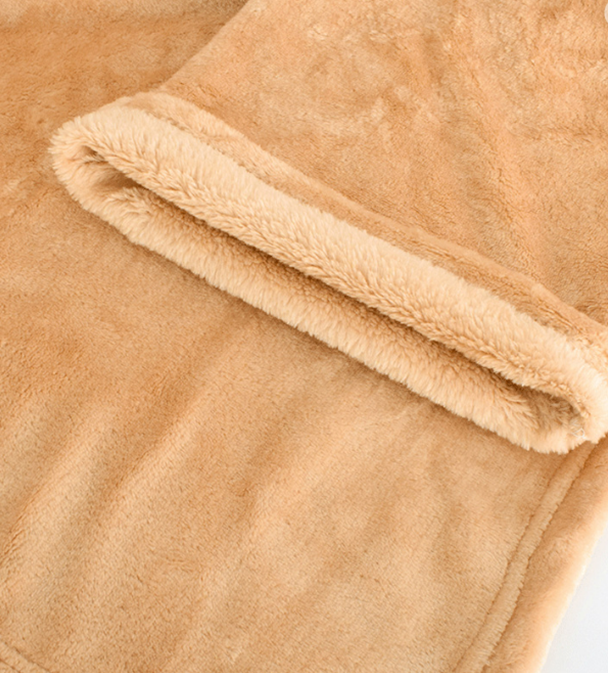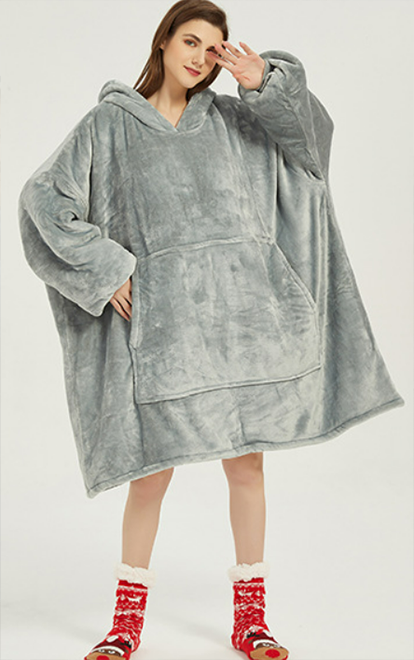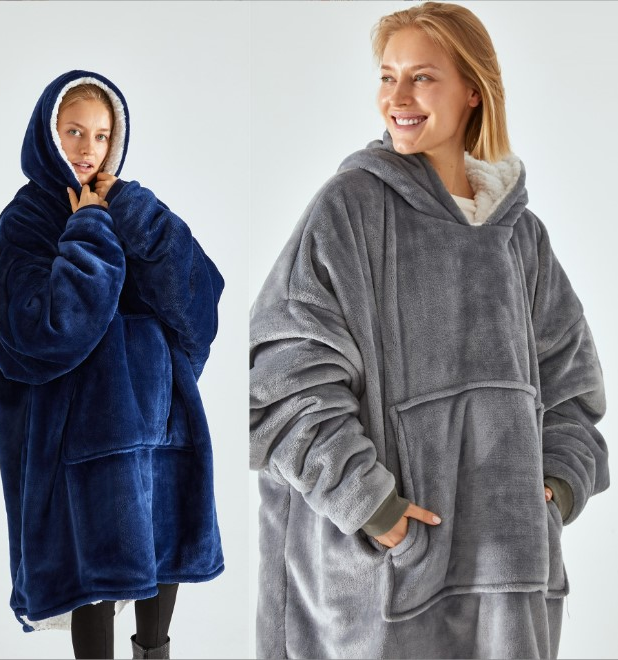 ---
Post time: Jan-16-2023