In 1174, a racecourse appeared in London. Every weekend, a large number of princes and nobles wore gorgeous dresses to participate in the competition. The gentle gentleman dresses evolved from hunting suits, became specific attire worn by nobles on horseback. In the 16th century, Austria, Sweden, Italy and other countries successively established equestrian aristocratic schools specially for the aristocrats. With the brand of "king movement", modern equestrianism began in Europe.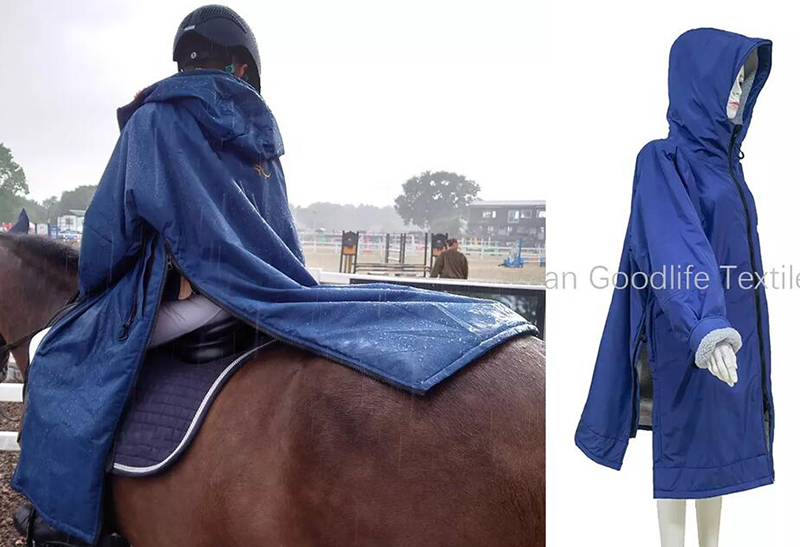 More and more people in Europe are keen on children's development of horse riding skills. Horse riding is helpful for children and teenagers to exercise their balance, coordination and flexibility. Horses are good childhood companions for children. For children, lively and cute ponies have a natural appeal, which makes horses an ideal choice to replace watching TV and surfing the Internet. Horseback riding allows children to get in touch with nature, and they can enjoy it alone or together, which not only improves their independence, but also cultivates a sense of teamwork. When the whole family is involved, it can strengthen the emotional connection between family members and become a treasured childhood memory.
As more and more people ride horses, people have more and more demands for horse riding clothes. There are a variety of close-fitting horse riding clothes. Today I will introduce a horse riding waterproof jacket to you. Even if it's raining outside, we can still enjoy the riding time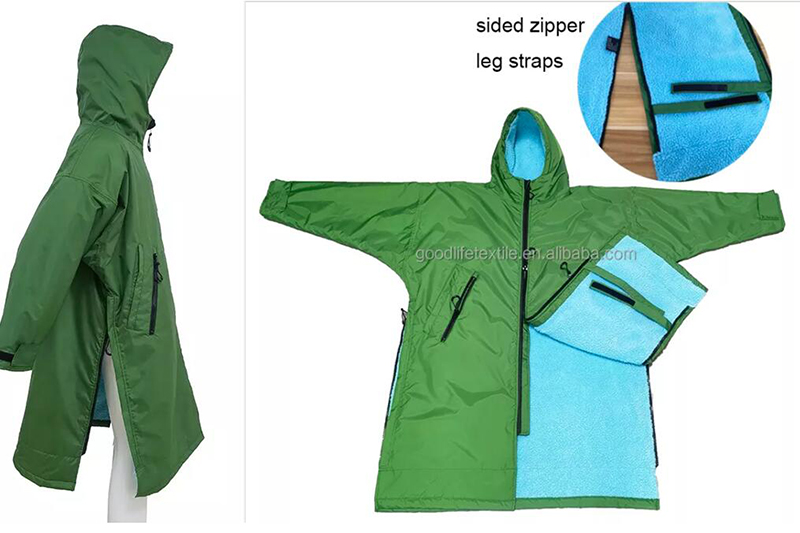 This equestrian coat is a multi-function coat, it can not only be used as a horse riding jacket, but also be used as a beach changing robe . As you can see from the picture , there are zippers at both sides of the coat which can be opened when we ride the horse, when we just walking outside, we can close the zippers.
The outside fabric is waterproof fabric, you can choose polyester fabric one , or nylon waterproof fabric one . Regarding the inside fabric of the equestrian coat is Sherpa fleece, we are able to offer different weight Sherpa fleece according to your market and budget. In addition, the customized color and customized logo are also accepted
So please contact us for the customized equestrian coat and occupy the market demand , let us reach a win-win situation then
---
Post time: Nov-24-2022