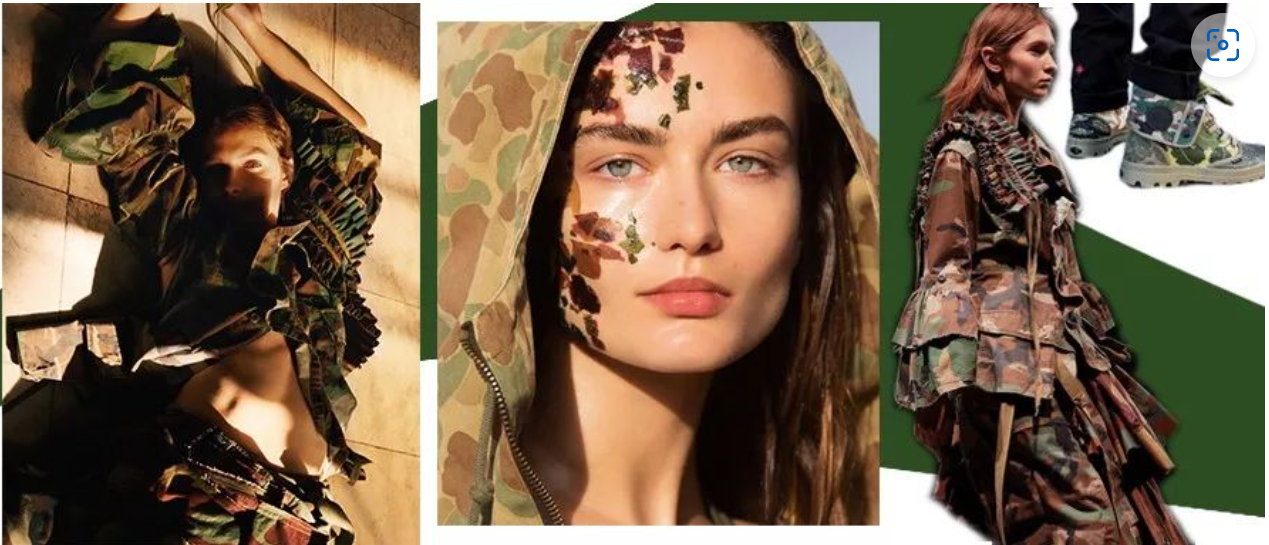 You can find that no matter what is popular in the trend circle every year, there is an element that will always appear in our field of vision, that is camouflage. Whether it is on clothes or shoes, the camouflage elements are not obtrusive and can be integrated with any fashion elements.

As early as the 19th century, camouflage began to appear, but most of the people wearing camouflage at that time were hunters. After that, with the development of science and technology and the struggle between interests, wars in various countries have increased day by day. In order to avoid being discovered by the enemy during combat and to allow their troops to have stronger concealment capabilities, camouflage is officially used by people. After the war, the tough and unique camouflage was retained, and people love camouflage and wore it every day. As a trend element, camouflage is also going further and further on the road of fashion.
Beach poncho towel, waterproof changing robes are essential for swimming oe beach vacation. Of course, it is also necessary to keep up with the fashion trend of camouflage. Let me introduce these products to you.
1. Poncho Towel with camouflage printing
This is a towelling robe made of pure cotton fabric. The inner layer is white terry, and the outer layer is cut pile technology. The printing adopts reactive printing technology which has the characteristics of realistic color, no fading, and harmless to human body. camouflage color poncho towel is favored by consumers, but for customized reactive printing, the MOQ is relatively high, usually around 3,000 pieces. If customers can accept microfiber fabrics, we can use digital printing printing technology, usually the minimum order quantity is around 1000 pieces, and the price is relatively favorable.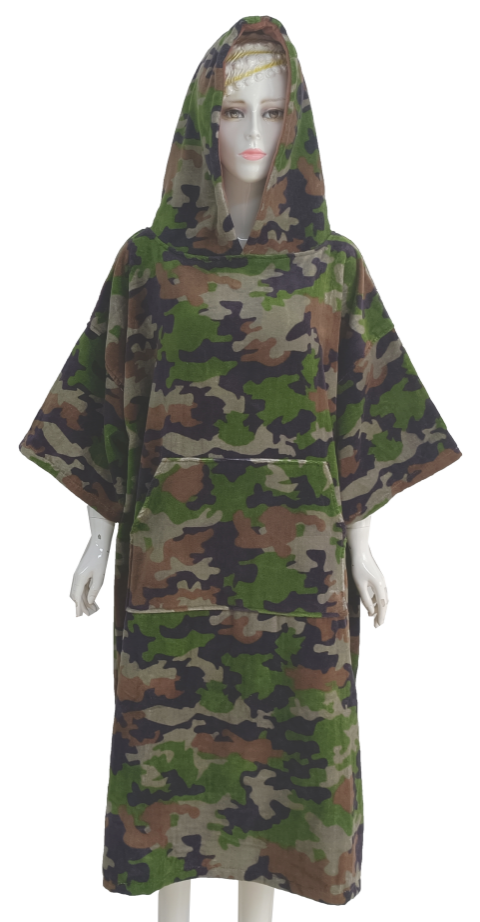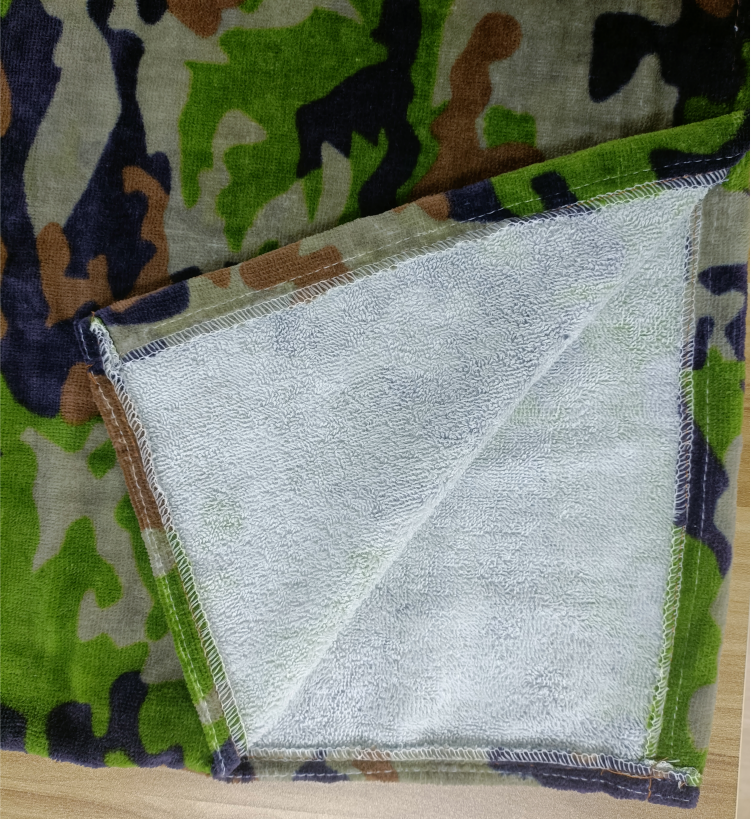 2. Camo Waterproof Dry Robe
The Fabric of camouflage waterproof dry robe is polyester fabric. By using digital printing technology, the color of the outer layer is bright and does not fade, and the outer layer fabric is added with a waterproof coating, which has the effect of waterproof and splashing. The inner layer is made of imitated sherpa fleece or soft cotton velvet, which has always played a role in keeping warm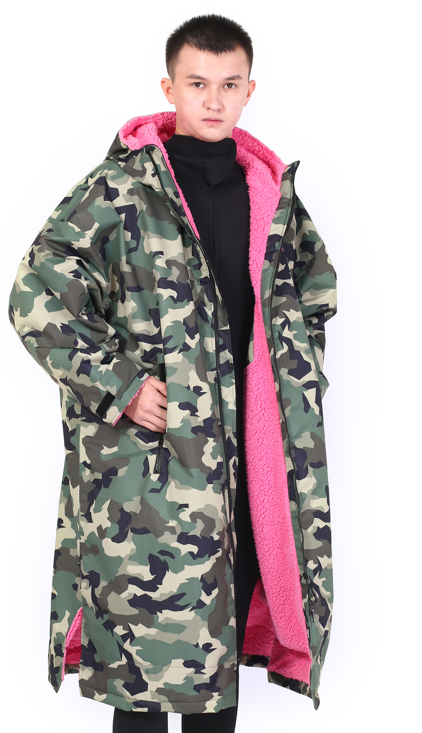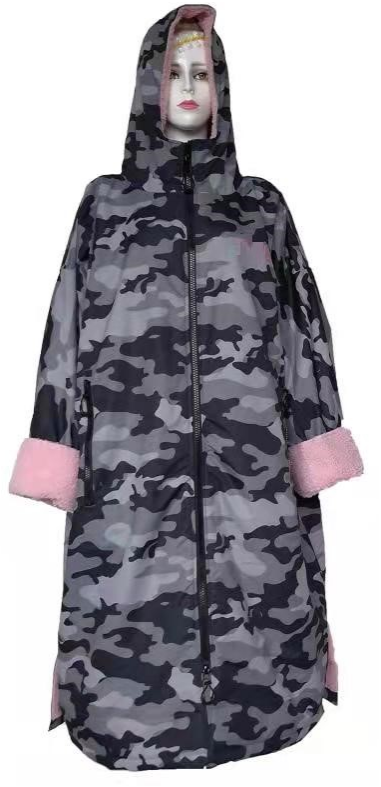 As the manufacture of these product, we have various camouflage pattern options, and we also accept customization,do if you are interested in this , please contact us freely then.
---
Post time: Oct-27-2022